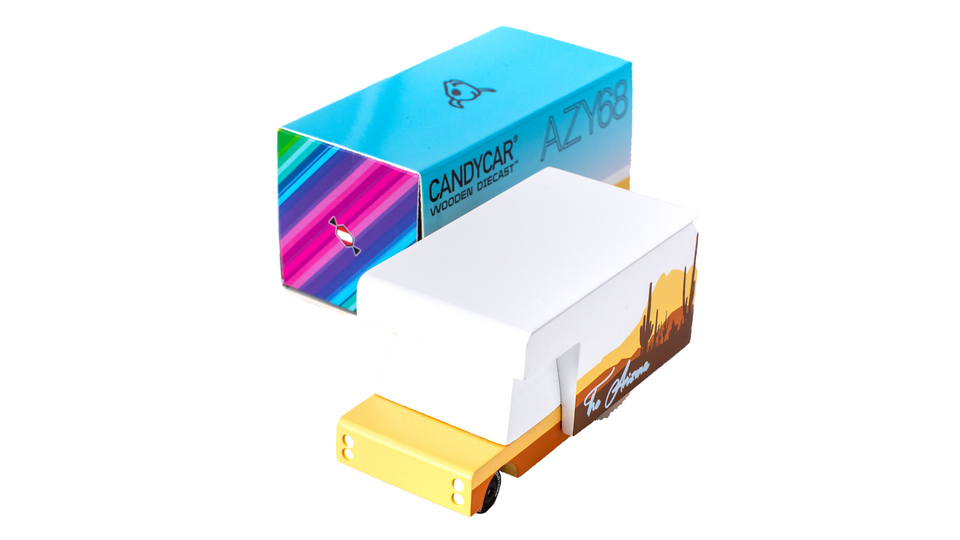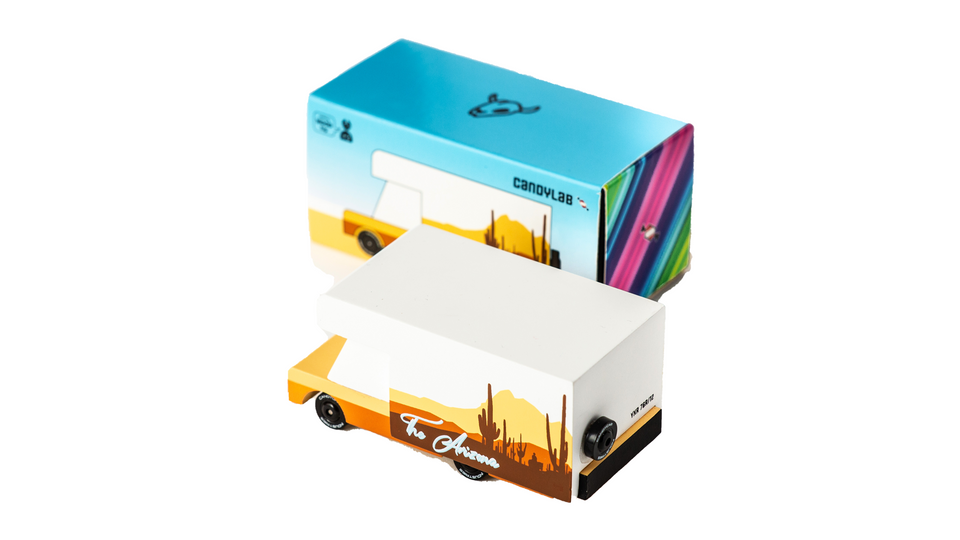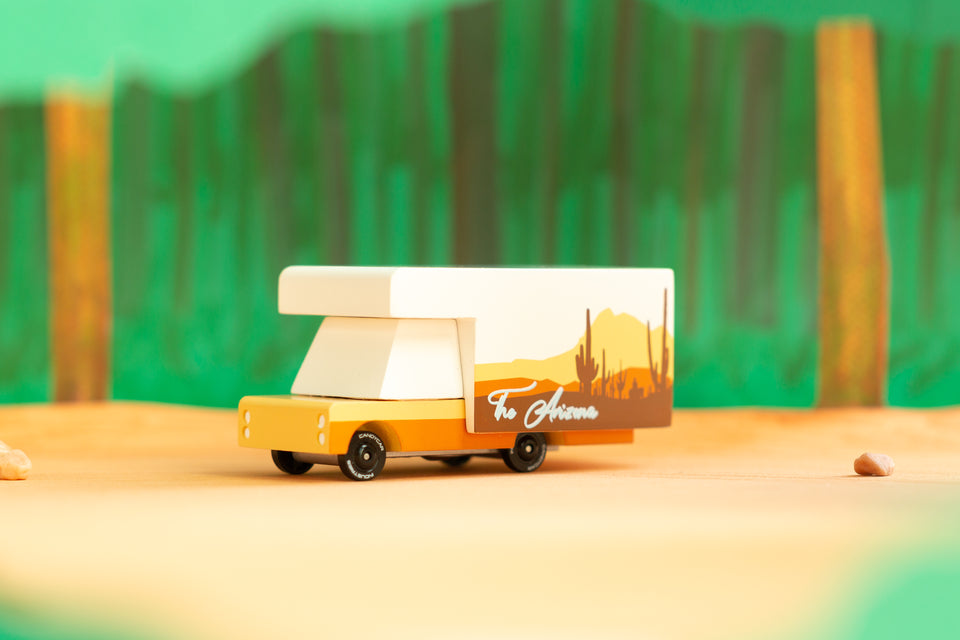 Dimensions: 8.4cm L x 4.1cm W x 6.6cm H
Weight: 6 oz/ 232g
Packaging: 9.4cm L x 4.3cm W x 9.4cm H
Solid beech wood, water-based paint and clear urethane coating. ABS plastic rims, with plastic tires.
Not for children under 3 years old.
Safety tested to U.S. CPSIA standards and European, Australian and New Zealand regulations.